Find Your Dream Home
in Kern River Valley California
Miramar International - Kernville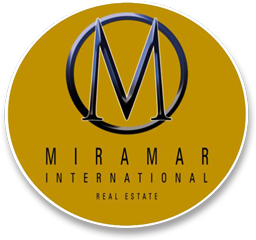 As a nationally recognized, award-winning real estate brokerage, Miramar is committed to changing the way homes are bought and sold in the Kern River Valley. With a steadfast focus on a world-class consumer experience, Miramar gives its agents the tools and support they need to help clients buy and sell Kernville real estate. Our unique 100% agent compensation model coupled with the most advanced technology-based tools have allowed Miramar to grow into a regional force within California's Central Valley, including Kernville. Maintaining that a high-touch consumer experience can only occur at the local level, we seek to root ourselves in the communities we serve, with five Bakersfield office locations, a brand new Fresno office, Tehachapi office and broader plans to expand across the entire state.

At Miramar we are committed to our local presence. We believe that a home is the foundation of community, the seed from which a rich community experience can grow. Yet, providing strong, sustainable housing outcomes for those who live and work in our neighborhoods is only the beginning. The creation of our Miramar Gives Back initiative allows our agent family to share their success by investing back into the neighborhoods they serve. We are reimagining the roles of real estate professionals within the community, and Miramar Give Back allows positive housing outcomes to ripple across the markets we serve; creating a stronger sense of home both regionally and across the nation.

Buyers and sellers of Lake Isabella Real Estate need a partner they can trust to help them navigate the complexities of today's real estate transactions. Miramar's success is driven by experience and bolstered by the knowledge of real estate's top thought leaders. Our Kern River Real Estate agents step beyond business as usual" and allow market research and consumer insights to drive their decisions.